As a cool climate grape growing region, the Yarra Valley offers a vast array of delicious wines to please even the pickiest of wine connoisseurs. The region is celebrated for it's Chardonnay and Pinot Noir varieties which represent 60% of the region's wine production. In this week's blog, we've created a list of the top wine varieties the region has to offer.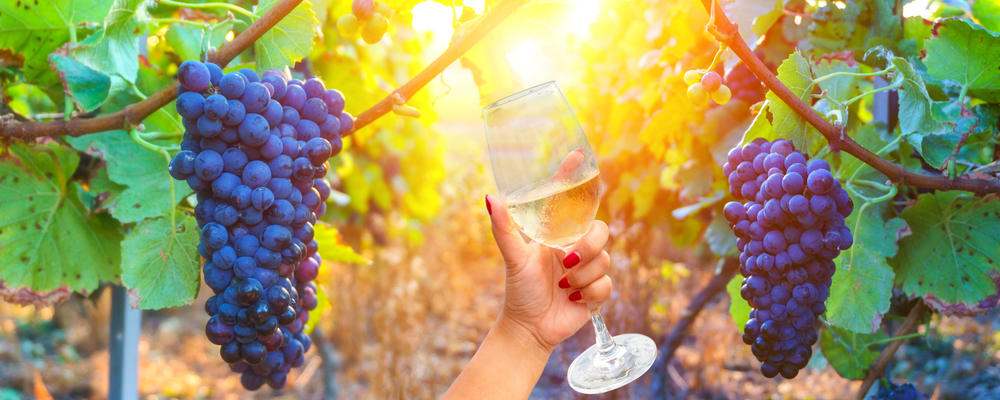 Chardonnay
As we've already mentioned, Chardonnay is one of the Yarra Valley's favourite varieties to produce, as it thrives in the cool climate. This particular wine is made with grapes that have been plucked from vines with lower levels of sugar and higher levels of acidic properties. This fruit creates flavours and aromas that are swirling with floral elements and citrus, with notes of early Autumn stone fruits. Chardonnay is one of the Yarra Valley's premium wines, and is a top product of many of the producers within the region.
Pinot Noir
Closely following behind Chardonnay, Pinot Noir epitomises the distinct character of Yarra Valley wine varieties. Because there is so much diversity across climate, soil and aspects within the region, Pinot Noir emerges in different forms depending on its vineyard. From varieties that are savoury and earthy, to ones that are sweeter and more fruity, Pinot Noir always has a perfumed, aromatic spirit that is unique to the cool climate of the Yarra Valley.
Syrah/Shiraz
The warmer, lower altitude vineyards within the Yarra Valley have immense potential when it comes to producing the charismatic variety known as Syrah. With its medium bodied qualities and smokey, savoury flavours, Syrah makes for a great pairing with high quality preserved meats. For a richer more elegant red variety, some winemakers in the Yarra Valley produce Shiraz, which contains bold, aromatic properties and lighter, fruity flavours.
While this certainly isn't an exhaustive list of wines found throughout the Yarra Valley, Chardonnay, Pinot Noir and Syrah/Shiraz represent some of the most important wine varieties produced in this cool climate region. Notable mentions also go to varieties such as; Cabernet Sauvignon, Sparkling Wine and Sauvignon Blanc, which are all created within the Valley's distinct style. Melbourne On The Move offers day tours of the stunning Yarra Valley, so that you can enjoy the unique wines of this region, without having to stress about logistics. Book your seats online, or call 1300 55 86 86 for more information.