Are you struggling to come up with the perfect gift for the most amazing mother in the world? There comes a point in every child's life when a gift made from paddle pop sticks and pom poms doesn't quite express the love and appreciation you have for the woman who raised you. Don't worry, in this blog, we are sharing some ideas on how to pamper your mum.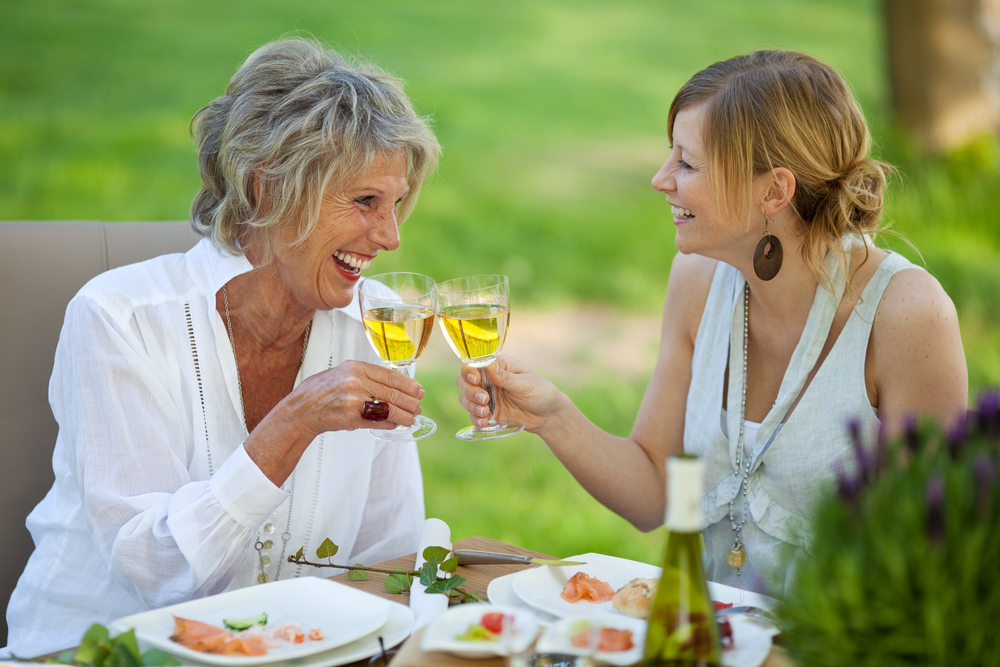 Wine tasting
Celebrate the Mother's Day with a glass of rosé. A winery tour is a perfect way to spoil your mum to a stress-free day of sipping fine wine on a sprawling picturesque vineyard. Make a whole day of it! There is plenty to see near the wineries at Yarra Ranges and Mornington Peninsula. There are foodie heaven restaurants, art for the soul and stunning scenery that will take your breath away.
You can spend quality time together, or if you really want to make this a memorable Mother's Day, organise a girls day out for mothers and daughters. Together, you can toast the loving and powerful women in your life with a heart red and a bit of style.
Theatre
There is something truly magical about the theatre, so treat your mum so some of this magic. The Arts Centre always has a variety of plays, operas, ballet, comedy and musicals to choose from.
If you can't decide on what to see, you can get a season pass at the Malthouse Theatre. Your Mum can choose something that she wants to see when it suits her.
Other incredible venues worth checking out there is intimate La Mama Theatre and the risqué Speakeasy HQ. See what's currently on here.
Fine dining
Melbourne has some mouth-watering food experiences. This Mother's Day there is plenty of special dining events to choose from:
Pink Mother's Day Afternoon Tea at Sheraton Melbourne Hotel is a pink themed afternoon tea. The event is to raise awareness of breast cancer and a portion of the proceedings will go to the McGrath Foundation. You will need to book in advance.
Dans Le Noir at The Como Melbourne is bringing a taste of High concept Parisian dining this Mother's Day. This three-course meal is served in complete darkness, opening up your other senses as you experience the culinary world without sight. There will also be dinner games and wonderful company. You will need to book in advance,
Lûmé in South Melbourne is an innovative and immersive dining experience. The menu has some of the most beautiful meals in Melbourne. Even if you can't get a booking for Mother's Day, a five-star reservation will be an amazing gift.
Dandenong
The Dandenong Ranges has gorgeous gardens and pristine hiking tracks that will truly make this Mother's Day special. Once you've taken in the glory of nature you can head to Herd Bar & Grill and eat in décor inspired by The Great Gatsby.
Thinking of treating your mum to a new experience? Open Studios in the Dandenong Ranges has some friendly classes and workshops that will introduce your mum to the wonders of creating art. This space also offers you the opportunity to meet artists in their working spaces.
If your mum has a theatrical streak or loves Agatha Christie, Puffing Billy hosts Murder Mystery dining with a 1920's dress code. Just like our very own Murder on The Orient Express, the night will be full of thrilling twists and turns.
Heide Museum of Modern Art
A day at Heide is a great way to make this Mother's Day special, as this treasure that only a twenty-minute drive from the city. The museum started as the home of artists John and Sunday Reed who created a community of artist like Sidney Nolan, Albert Tucker, Joy Hester, John Perceval and Danila Vassilieff. Now it is a museum honouring innovative Australian art with unique architecture, a sculpture garden and a maker's market that attracts Melbourne's best creatives. If you want to get the full experience you should plan out a day there. However, if you are short for time, half a day is enough to browse through the museum.
Peninsula Hot Springs
If you want to pamper your mum, you really can't go past the Peninsula hot springs. She can soak in natural thermal waters full of invigorating minerals. By the end of the day, she'll feel relaxed and healthier. Make a whole day of it and treat her to the luxurious spa treatments. You can book her a massage, facial, footbath, mineral wrap or any other of the experiences they offer.
If you want to take the stress of traveling out of Mother's Day, Melbourne On The Move offers shuttles that can take to the Peninsula Hot Springs or wherever you need to go. Call us on 1300 55 86 86 to organise your transport today.