Taking care of the largest organ in your body – your skin – can be a fun activity that is self-pampering as well as good for your health. There are many different ways you can take care of your skin, from applying face masks to drinking plenty of water. However, if you find you have specific skin issues (such as acne or dry skin), then it may be time to indulge in a natural skin treatment. In this blog we're sharing our favourite natural skin remedies, from face masks you can make at home.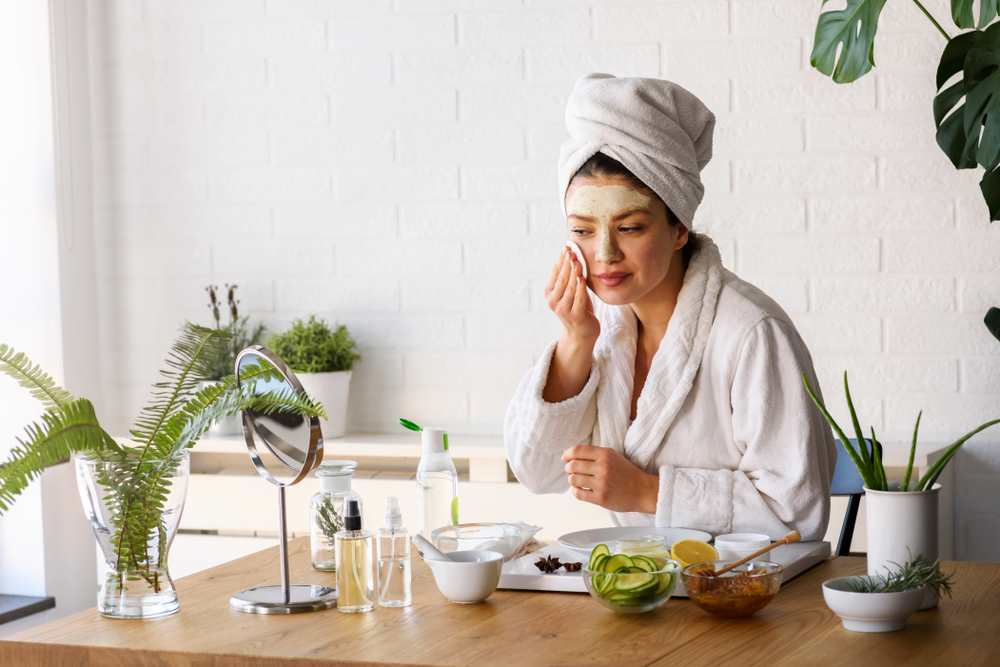 Why a natural treatment is better for your skin
While it might be more convenient to throw a few products into your cart while you do the groceries, over-the-counter skin treatments contain a multitude of ingredients that can be detrimental for the health of your skin. Certain preservatives, for example, can cause irritation, further drying or even an allergic reaction.
Therefore, it's best to go with natural skin treatments that use natural oils. They are great for people with dry and sensitive skin, and their nutrient-rich formulas deliver results that are healthy for your skin. Plus, it's usually cheaper to make your own face mask than to buy one!
Before you begin, it's important to remember that your skin may not necessarily react to a facial. This has nothing to do with whether a face mask is natural or over-the-counter. Sometimes a deeper issue – such as dehydration, stress or excessive smoking – could be the cause of your acne, rash, sunburn or dry skin. These are deeper issues that a face mask cannot fix. Therefore, it's important to look to your lifestyle for deeper answers on why your skin may be suffering if you find that facial treatments aren't delivering the results you desire.
3 natural remedies for acne
#1: Green tea. Applying green tea directly to your skin helps to reduce acne because of its natural anti-oxidants. You can apply it on its own using a cotton ball or in a mask with honey.
#2: Fish oil. Fish oil supplements are great for your overall health, but they have also been shown to minimise and prevent acne over a period of 8-10 weeks. If you prefer not to take supplements, the same beneficial fatty acids can be found in salmon, sardines, walnuts and chia seeds.
#3: Apple cider vinegar. The succinic acid found in apple cider vinegar improves the appearance of acne scars while suppressing acne inflammation. Simply mix one part apple cider vinegar to three parts water (or more for sensitive skin) and apply to the skin with a cotton ball. Rinse after 20 seconds and repeat daily.
3 natural remedies for rashes
#1: Aloe vera gel. Extract gel from your aloe vera succulent by cutting off the top and bottom protection layer of the leaves. The gel can be applied directly to your skin. The glycoproteins in the gel help to soothe the inflammation and pain caused by eczema.
#2: Oats. Running an oatmeal bath or using oats in your face mask will help soothe rashes, thanks to the anti-inflammatory properties of oats and the anti-oxidants oatmeal carries.
#3: Ice pack. For instant rash relief, apply something cold to the affected area (this can include an ice pack, cold shower or a cold damp cloth). This will limit the blood flow to that area, which reduces swelling and stops that itchy feeling almost immediately.
3 natural remedies for dry skin
#1: Coconut oil. Apply coconut oil to your chapped skin before bed (it is suitable for both the face and body). Coconut oil will help to lock the moisture into your skin and make it glow.
#2: Avocado face mask. The natural fats in avocado will breathe new life into your skin. Mix half an avocado with a teaspoon of olive oil and leave on your face for 15-20 minutes for the best results.
#3: Olive oil and sugar scrub. Mix half a cup of sugar with two tablespoons of olive oil to create an easy (yet effective) DIY scrub. The sugar granules will scrape away any dead skin and the olive oil will hydrate the new skin underneath.